This was a good race for me - 20:34.
It accomplished all three of my goals:
1) PACE MYSELF. Each mile was 6:38 on the nose.
2) Beat my stroller time. Admittedly, I was embarrassed I did not do this last time.
3) Win bling. Took first in my age group (out of 46)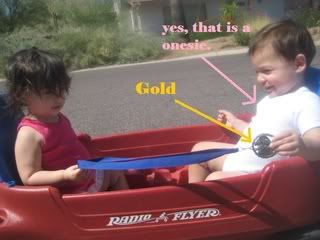 I enjoyed the course; it was on a trail. There were a few hills but nothing major. Unfortunately, people do not understand how to start on a narrow trail. If you run slower than a 7-minute mile DO NOT START IN THE FRONT. If you run slower than a 9-minute mile, DO NOT START IN THE FRONT. And, for heavens sake, if you walk, DO NOT START IN THE FRONT. I had to spend the first half mile literally leaping over bushes because it was too crowded to run on the actual trail.
Regardless, it was a very fun race.
Now, let me address something that perhaps appears that it was intentionally overlooked: the sugar-free challenge. Yes, its over. And yes, there is a lack of updates.
The honest answer: I was sick.
The more honest answer: I quit the challenge.
I ended the challenge on Day 6. I decided that I run too many miles to deprive myself, and that I wake up at 4am too regularly to not have caffiene. I was past the point of cravings so its not like I jumped back into my old habits, but I had a diet soda and a cookie.
And then, as if my body forgot how to digest such foods, I got ill with a stomach bug. This inadvertently threw me back into the challenge, since eating became unpleasant. I spent Thursday and Friday in bed...after the stomach bug passed, I was left with a severe bout of anemia.
I started to feel like myself yesterday, and managed to get out of the house. My "outing" was a family trip to Home Depot...yes, very exciting.
I have mentioned it before, but my son has a unique fear of ceiling fans. We took the opportunity to walk down the ceiling fan isle to see how he would react. Although he was very aware of all the fans, he handled it like a champ!
Home Depot is an unusual spot to bring a princess, so did what came naturally...a photoshoot: