The turkey trot went very well this morning - The kids (and I) beat our last 5K time by 20 seconds!
I woke everyone up by singing, "
It's Race Day, It's Race Day
!"
Some were not that excited to wake up.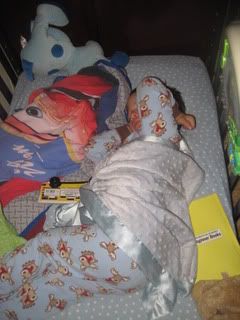 Others could not wait to get in the stroller.
We got to the race, warmed up, and found a spot on the start line. My plan was as soon as I ran over the timing mat, to move all the way to the right. The most important part of this plan was to keep up with the fast starters so I would not get in anyone's way.
And the start WAS fast. It is a lot harder to accelerate quickly when pushing 110 pounds. I eyed my Garmin as the pace dipped into the 640s, the 630s, the 620s and the 610s. Were people really going to keep this up?
The answer was - no.
Except for the winners (Katie Ellis!!) of course. The rest of us found ourselves in our pace groups at around a half a mile. My group included a few men, and two strong-looking women. We passed Mile 1 in 6:36.
I let the other women pace and concentrated on not breathing hard. At around Mile 1.5, Brenna became fussy. I passed her a banana.
We passed Mile 2 in 6:32. My legs felt great but my arms were burning.
This is getting hard
.
Somewhere in Mile 2, I found my groove. I pushed past the other women and passed Mile 3 in 6:28. I kicked it up for a sprint to the finish (.15...why is there always an extra .05??) for a final time of 20:32. The announcer made a big deal about our finish, and people at the finish line told me how awesome I was.
Look, I wont lie about it - who doesnt enjoy their ego stroked now and then?
Also at the finish, I found my friend and long-time running partner, Dan: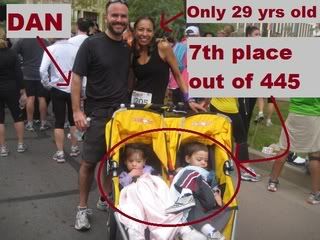 David ran the race too (in 31 minutes with no training!) and that was a special treat for all of us: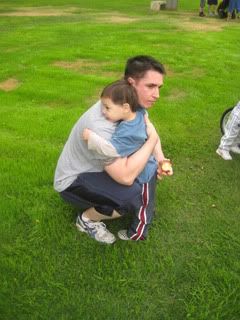 It's always nice to PR but it's especially nice to PR on the last day of your youth.
I turn 30 tomorrow.
I have mixed feelings about it.
On one hand, look at all the glorious things in my life.
On the other hand, I am old.
OK, OK...before everyone over 30 gets offended, let me explain that I know 30 is not "old." But lets be real, it also is not "young". I struggle with the idea of no longer being young.
I've never dealt with aging gracefully. I think this goes back to my aforementioned dislike for change. Aging = new stage of life = different.
When I was 17, going on 18, I got a tattoo in an attempt to forever hold on to my childhood. I added to that tattoo in an even lamer attempt to foever hold onto my youth.
I also got a second tattoo - I love this one because its totally me at any age.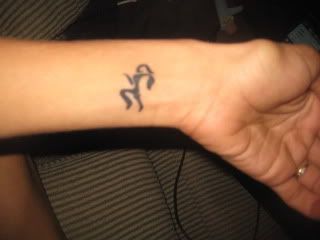 My whole life has been setting deadlines for things to do before I am "old"...
buy a house before I am 30.
get married before I am 30.
have a career before I am 30.
have a kid before I am 30.
So now that I am 30, and I have reached all my life goals....
NOW WHAT?
And that is where I struggle.
It's a lot easier to look at where I have been.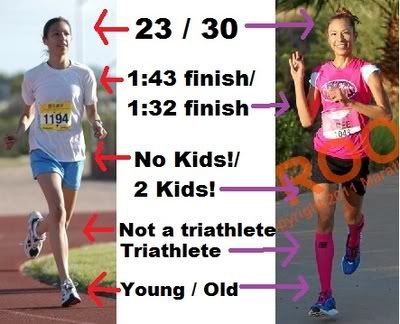 And I must say, its been pretty damn good this far.
THE
Oreo: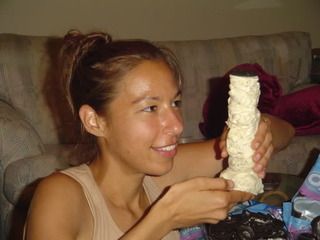 Old school Salty Poo
Lots of races and 2 BQs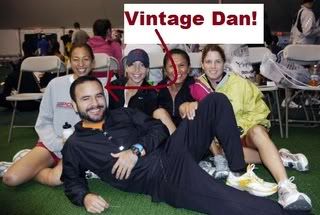 Learning to bike
First time in a wetsuit. Wore it backwards.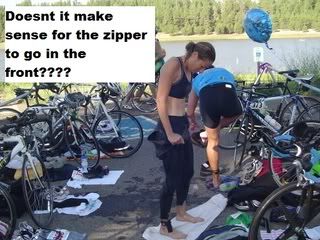 More old-school Salty Poo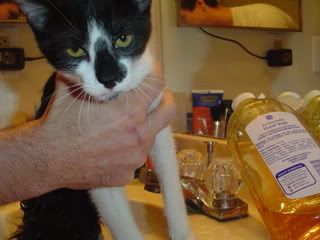 Getting Married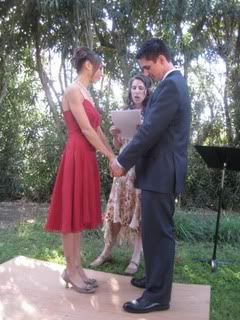 Cutting off a chunk of my finger and not being too grossed out to take a picture
Congress. We should have known one day Salty Poo would kill him but I never expected to see his body come out of the garbage disposal when I ran the dishwasher.
And of course,