I did this race for some open-water swimming practice.
And, in general, swimming practice since I failed to make it the pool. (
Actually, I did make it the pool once but had issues with my goggles so ended up in the hot tub instead
).
I've done these before, as chronicled
here
and
here
. The number of times that I
choose
to swim in that nasty lake astounds me. Usually, I tag with friends to these little races. But not this time - I drove myself to this race and did it because I knew it was good for me.
I spend a lot of reminding little people that sometimes we have to do things we simply don't want to do.
Like wait in restaurants for our food: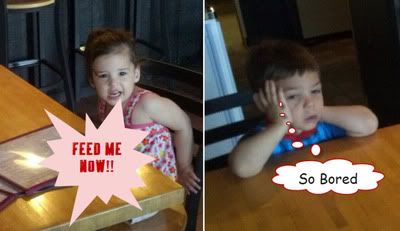 Or wash our hair: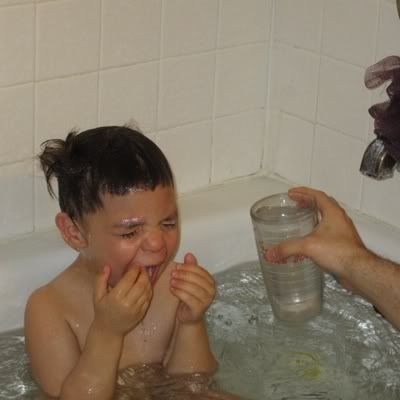 Or take a nap, eat our vegetables, blow our nose or put our feet in separate pajamas legs:
I guess I ingrained that advice in my own head because I bailed on my running friends and took myself to the lake.
Even when you go to a race alone though, you are never alone once you arrive. The first person I saw was Brian. We've been running together for 8 years.
We hung out a lot more before I had kids and he decided to an Ironman. Back then, it was about Burning Man!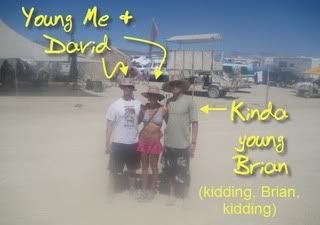 Anyway,
Since my goggles have a leak, I borrowed a pair from Shelly.
She said she put in "anti-fog drops." I had no idea these existed! I just assumed that everyone had foggy glasses.
I can't say that I had fun during the swim, but it was nice to have vision.
It was still hard to spot the green buoys when going into the sun though. At one point, I had to stop and look around. I am so glad that I did though because I needed to do a major re-adjustment in order to swim in directly towards the buoy.
I am not sure if Brian's goggles were foggy, but not only did he swim past a buoy, he swam past the finish.
1000 meters took 19:47.
When you get out of the lake, you run over a timing mat. That mat separates the swim time and run time.
Then you run up a grass hill to your transition area. You peel off your wetsuit and put on your running shoes.
Everything was fine until I got to my shoes - they would not go on!
Basically, I had the same problem as I did with my bike shoes last weekend.
Wide foot + orthotic + no sock + wetness = major frustration.
Eventually, I got my shoes on - it just took 3 minutes.
I started to run.
Even though I did a slow mile before the race, I did not feel warmed up.
Mile 1 was 6:09.
But then I found my groove. The leaders had reached the turn-around and were running back.
I recognized the first two as professionals. I was not going to catch them.
The next two though were within my reach. I passed them both - and then Lewis Elliot passed me.
I chase everyone, even professional males.
Mile 2 was 5:49.
I started to get tired after that but I occasionally looked down at my Garmin and saw a sub-6 pace. That legitimized my fatigue, which made it easier to push through.
Mile 3 was 5:57.
After a short sprint to the finish at 5:37 pace, I wound up with a major PR.
The problem here is that the documented time provided by timing-chip includes the entire transition period.
It begs the question,
Is it a real PR if it's not officially recorded?
I am going to go with yes because my Garmin says so.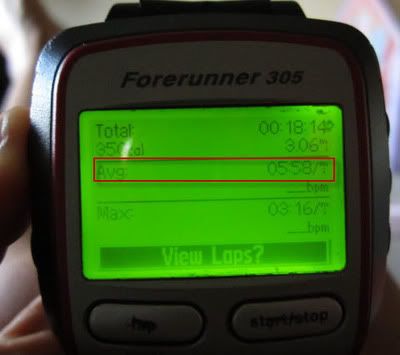 The distance is .04 short because I lost signal under the freeway passes. But you see the average pace.
And then I went on to run an additional 7 miles with the extraordinary Janie and got some duathlon tips from Matthew Russell.
I am so excited that next week I won't have to get wet! I feel like I paid my dues by swimming this weekend and so now I can not swim for the rest of the week. Yay!