Ran our 5k today with a final time of 21:30.
It was 30-45 seconds slower than I wanted, and definitely not as competitive as I wanted (although we were the first jogging stroller in by a long shot!)
I seriously had no idea the zoo was so hilly. I know, I know...I live right there, how could I not know this? I realized it was not flat, but I really didnt realize that it was on a mountain. The course was two loops, each one all the way up. During the first loop I said out-loud, "You must be kidding me!"
I consider myself a trail/hill runner first and foremost - usually hills excite me because I consider them an advantage. But not with the stroller. It doesnt matter how good you are, or how determined you are, pushing 60-pounds of babies uphill is a lot of work.
With the course in mind, I am happy with 7-minute miles. I am going to do one more race with the babies before it gets hot - I know we can break 21 minutes - we just need a flatter course.
One of my favorite thing about running with the babies is that for 20 minutes after the race, I have a moment of super-stardom. I play it off as though its no big deal, but just between us, I love having a slew of people come up to me afterwards and tell me how awesome I am. It's not like that happens very often in life.
As usual, I made it a point to smile for the camera: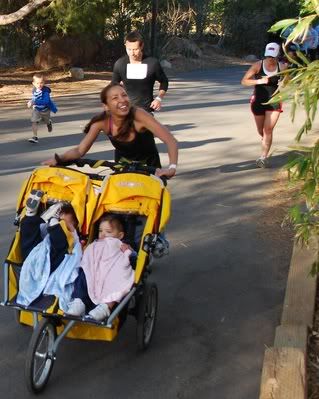 As far the zoo goes, I think the kids were still a bit young. We saw a neat monkey, an awesome vulture, some birds, a massive turtle, a jaguar, and this thing that my dad thought was a swan but I am sure its not...pelican?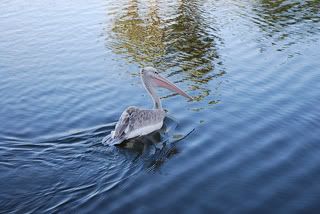 I was a fan of this bird:
There was a tree house (albeit not in a tree) that the kids enjoyed playing it. It had little rooms with a bed:
and a chair: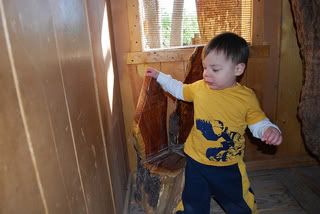 There was also a slide. Anything with a slide is super cool.